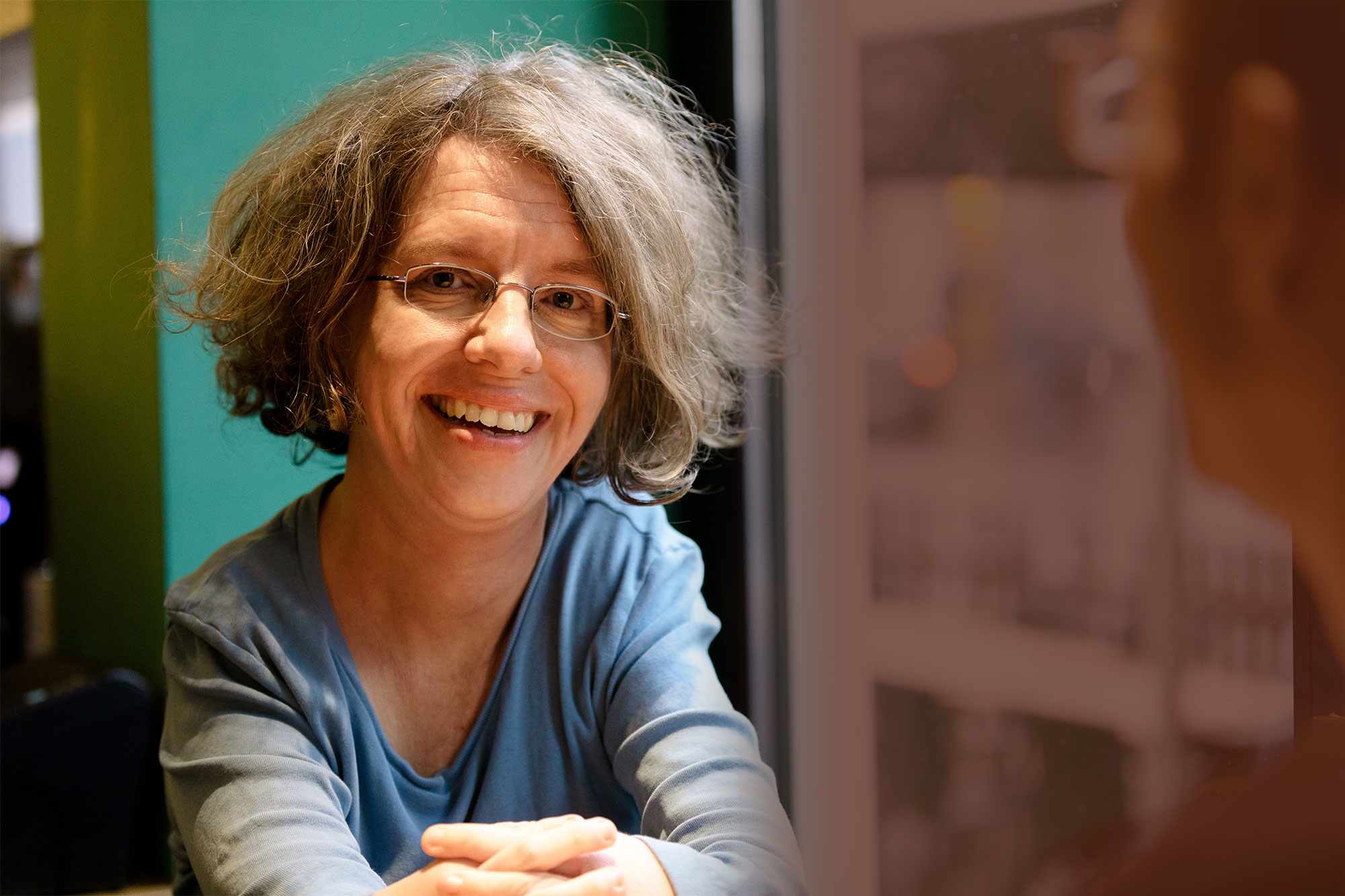 Montag, 15. Juni 2020, 19:00 - 21:00
Online Discussion: International Justice - Fighting Impunity in Syria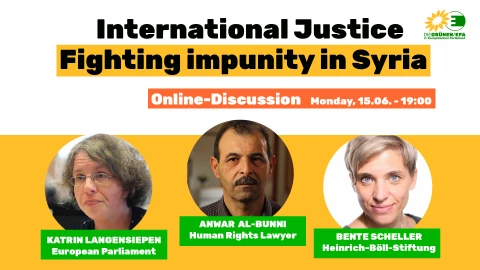 Registration link: https://gruenlink.de/1s1m

Even if the war in Syria is no longer quite as much in the spotlight - at least in the media - the topic and the way it is dealt with remain all the more important.In addition to the current developments in the country, the question of coming to terms with and prosecuting war crimes and crimes against humanity is urgent and of great relevance for the coming years.We would like to discuss the current humanitarian and international law situation and possible options, such as an international war crimes tribunal, also with a view to the criminal court trial in Koblenz (Germany). To this end, we would like to discuss the opportunities, factual hurdles and necessities for such international criminal proceedings.

At the same time, however, the question should also be raised as to what scope for action is currently still available to the European Union and other actors, or what reality actually needs to be faced.We would like to discuss this with
-Anwar Al-Bunni (Syrian Center for Legal Studies and Researches) and
-Bente Scheller (Heinrich Böll Foundation)
to get into conversation and discuss with you.

The discussion will be held in English.

Prior registration is required. Please register at: https://gruenlink.de/1s1m. Afterwards you will receive the participation link for the event.Only the audio and video transmission of the speakers will be active. However, spectators of the event have the possibility to ask questions in writing by using the chat function or to ask them verbally by clicking on the hand icon next to the microphone. Your microphone is then set to loud by the moderator.